Each week, tune in to top child care business guru Kris Murray on the Child Care Rockstar Radio podcast for interviews with early childhood leaders and experts that will leave you inspired to get to the next level of success, whatever that means for you.
Early learning leaders around the globe are breaking through challenges, leading the way in innovation, testing new best practices, and impacting children and families in a much more powerful and positive way than ever before.
Child Care Rockstar Radio is unique among early childhood podcasts, because it brings real stories of successful business leaders to the forefront of the early learning industry. You'll get the personal stories and behind-the-scenes "real" of what these leaders have done to raise the game of preschool and child care. From quality to enrollment to technology, you'll get ideas and inspiration to take your business to "rock star" status.
Listen below or find us and subscribe on these leading podcast platforms.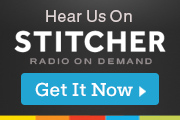 Episode 10 – Stay Recession Proof and Financially Healthy: A Compass and a Heart | January 19, 2018
Kris opens up today's episode with a thank you to all of her past guests and a fun recap of the amazing conversations over the past nine episodes. Next, she gives tips and keys on how to financially protect yourself and become recession proof. Then, she gives the top two essential tips on how to have a full house, and why you need to get started today. Finally, an exciting new announcement regarding the Enrollment Bootcamp Challenge!
Episode 09 – Expansion, Leadership and Just Plain Old Fun | Vernon Mason | January 05, 2018
In today's episode, Kris is joined with one of her favorite friends in the industry, Vernon Mason. Vernon has over 25 years of experience in early childhood. He shares with us his journey of how he started and some of the key points that allowed him to grow from a school of 30 into now five locations. Vernon is an inspiration as a leader and rockstar! Vernon makes it fun and open, from making the snacks in a classroom to helping directors find the confidence and skills to be great leaders themselves. They also cover hiring and letting employees go, his rewards and motivation systems, and what's next in his career!
Episode 08 – Partners in Every Way | Brian and Carol Duprey | December 22, 2017
Today Kris is joined with very special and inspiring guests, Brian and Carol Duprey! Brian Duprey is a seasoned 20-year veteran in the childcare industry. Along with his wife Carol, they have opened and operated eight different childcare centers in central Maine and currently, own five schools. They have been married for over 26 years and have five children and four grandchildren. We talk with Brian and Carol about their very inspiring mindset and attitude, overcoming challenges along the way of becoming business leaders, strategies they use when hiring great teachers, and how after all these years of working together they still end each night holding hands! Success and a winning attitude are woven into everything they do, and it is their mission to help others and inspire them to live the best life possible.
Episode 07 – Overcoming Challenges with Kym Pomares | December 08, 2017
Kym Pomares has blossomed into an amazing force as the owner of Courthouse Academy in Virginia Beach. She is an inspiration, always combining work and play and is now leading her school as a culture of excellence and doing great things. Courthouse Academy is a traditional & Spanish Immersion Preschool and Elementary School. She is always growing and making a bigger impact in the world, and opens up in an honest and candid conversation about the challenges she has overcome throughout her time in this industry, and how she handled them and persevered like a true rockstar.
Episode 06 – Changing the Life of the Child and Changing the World | November 24, 2017
I am thrilled to bring you Holly Elissa Bruno on today's episode. She has a huge heart and has seven decades of wisdom to bring to you in times of change. She is an expert in legal issues as a "recovering attorney," and has great advice on how to run a business with clear policies that protect you. We talk to Holly about persistence through challenges, the curved line of our paths, how knowing the law manages our expectations, trends and innovation within the industry, and being of support to the unique and authentic leaders making a difference in our future.
Episode 05 – The Power of Innovation and Collaboration | November 10, 2017
My guest today is an early childhood business powerhouse, whom I have yet to meet in person but who has inspired me and many others in the field. Marnie Forestieri is Chief Learning Officer and Co-Founder at Amazing Explorers Academy in Florida, which she helped build from the ground up and now has two busy and thriving locations. She tells us about her journey, how STEM folds into her mission of innovation and problem-solving in early childhood, and the group approach and empowerment process of hiring new teachers, all the way up to the onboarding process. Marnie brought her professional expertise outside of early childhood and embraced it to start her own game and ultimately change some of the rules. I love how Marnie promotes from within and helps groom her own for more leadership and success.
Episode 04 – Complexity, Technology and Competitive Advantage | October 27, 2017
Our episode this week is chock full of industry insights, innovative ideas, and nuggets of wisdom that you can plug right into your child care or preschool business! We are joined by the amazing Evan Goldman from Early Education Group. Evan is a true veteran in the industry and his take on the growth and change in the landscape is truly inspiring. He shares his family's impressive background in high-quality early education and then he and Kris do a deep dive on several topics related to the business of early learning. Tune in to hear Evan's advice on how to find your unique messaging in such a competitive field, an insider view on how funding and regulations could be improved and what a true rock star is to him. We think Evan is a rock star himself, and maybe we'll even have him as a return guest one day as he and Kris hike up Machu Picchu!
Episode 03 – Leading the Future Leaders | September 29, 2017
Welcome to episode three of Childcare Rockstar Radio! In today's episode we are joined by child care rockstar Donna Jensen, owner of the Learning Station. Donna's passion for creating an enriching, safe, and supportive environment is inspiring and the reason why she is always full with a long waiting list of potential families. We hear Donna's background from working at a local preschool to owning a franchise and ultimately leading to what has become the Learning Station. She and Kris also discuss why a large team works for her, the importance of lists and tracking data, and finding a great mentor. Finally, she shares resources that she loves and that are captivating enough to break her away a game of Candy Crush!
Episode 02 – Raising the Level of Professionalism, Respect, and Hustle | September 22, 2017
Welcome to episode two of Childcare Rockstar Radio! This week's episode features Child Care Rockstar Radio's first guest interview — the awesome Summer Picha and Katie Wagoner, Peaceful Valley Montessori! Summer and Katie have been partners together for about eight years and have increased their business by 10x, going from a small but mighty 30-child Montessori to two school locations with almost 300 children. They represent the type of child care rockstar that impact the community from a place of authentic education and intent and are proof positive that you can manifest your dreams. We hear how they went from teachers themselves to business owners, their mission to impact children, families, and teachers and what the future holds for more growth and expansion.
Episode 01 – The Beauty of Persistence | September 15, 2017
Welcome to our very first episode of Childcare Rockstar Radio! Your host is Kris Murray, President of Child Care Marketing Solutions and founder and leader of the Childcare Success Academy. We kick off the first episode and lay a foundation to talk about the importance of persistence in both professional and personal paths to success. Each week we invite you to join us for an interview with child care leaders and experts that inspire us and shine a spotlight on these unsung heroes in our community. We will be featuring practitioners, owners, and directors, those who provide cutting edge tools and services to our industry and innovators.