Each week, tune in to top child care business guru Kris Murray on the Child Care Rockstar Radio podcast for interviews with early childhood leaders and experts that will leave you inspired to get to the next level of success, whatever that means for you.
Early learning leaders around the globe are breaking through challenges, leading the way in innovation, testing new best practices, and impacting children and families in a much more powerful and positive way than ever before.
Child Care Rockstar Radio is unique among early childhood podcasts, because it brings real stories of successful business leaders to the forefront of the early learning industry.  You'll get the personal stories and behind-the-scenes "real" of what these leaders have done to raise the game of preschool and child care.  From quality to enrollment to technology, you'll get ideas and inspiration to take your business to "rock star" status.
Listen below or find us and subscribe on these leading podcast platforms.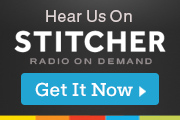 Episode 03 – Leading the Future Leaders | September 29, 2017
Welcome to episode three of Childcare Rockstar Radio! In today's episode we are joined by child care rockstar Donna Jensen, owner of the Learning Station. Donna's passion for creating an enriching, safe, and supportive environment is inspiring and the reason why she is always full with a long waiting list of potential families. We hear Donna's background from working at a local preschool to owning a franchise and ultimately leading to what has become the Learning Station. She and Kris also discuss why a large team works for her, the importance of lists and tracking data, and finding a great mentor. Finally, she shares resources that she loves and that are captivating enough to break her away a game of Candy Crush!
Episode 02 – Raising the Level of Professionalism, Respect, and Hustle | September 22, 2017
Welcome to episode two of Childcare Rockstar Radio! This week's episode features Child Care Rockstar Radio's first guest interview — the awesome Summer Picha and Katie Wagoner, Peaceful Valley Montessori! Summer and Katie have been partners together for about eight years and have increased their business by 10x, going from a small but mighty 30-child Montessori to two school locations with almost 300 children. They represent the type of child care rockstar that impact the community from a place of authentic education and intent and are proof positive that you can manifest your dreams. We hear how they went from teachers themselves to business owners, their mission to impact children, families, and teachers and what the future holds for more growth and expansion.
Episode 01 – The Beauty of Persistence | September 15, 2017
Welcome to our very first episode of Childcare Rockstar Radio! Your host is Kris Murray, President of Child Care Marketing Solutions and founder and leader of the Childcare Success Academy. We kick off the first episode and lay a foundation to talk about the importance of persistence in both professional and personal paths to success. Each week we invite you to join us for an interview with child care leaders and experts that inspire us and shine a spotlight on these unsung heroes in our community. We will be featuring practitioners, owners, and directors, those who provide cutting edge tools and services to our industry and innovators.